Rentokil is the world's largest pest control company, representing hundreds of brands worldwide. In North America, it currently owns nine. The brands in the U.S. include: 
Ehrlich

Western Exterminator

Anderson Pest Solutions

Presto-X
Rentokil has been in business for over 90 years, helping homeowners rid themselves of common pest problems. The company also has the largest presence in the commercial pest management space within the U.S.
The following table breaks down some of the pros and cons of Rentokil's services:
Pros and Cons
Pros
Cons

Pest control technicians maintain professional standards

.

Website is confusing due to several brand offerings

.

Excellent annual service plan

.

No online chat is available

.

Ticks and mosquitoes included under a single service plan

.

One-time service options are scarce

.
This extensive guide is a primer on Rentokil's overall performance as a nationwide pest control provider. Our expert reviewers use hundreds of key metrics to make their choices. 
Here, you'll discover:
Types of pests Rentokil covers

Breakdown of prices 

What to expect when hiring Rentokil

Answers to commonly asked questions about the company
What Does Rentokil Cover? 
Rentokil takes care of a wide range of insects, rodents, and wildlife. Here, we group them all into two categories: general and featured pests. 
General Pests
Common pests covered under Rentokil's residential service include:
Ants 

Bees and wasps

Bed Bugs

Cockroaches

Crickets

Mice

Rats

Spiders

Stink bugs
Insect Control
Rentokil technicians utilize perimeter sprays around the outside of your home. Indoors, they employ crack and crevice treatments to reduce pesticide use. This eco-friendly approach is safer for children, pets, and the environment. 
Bed Bug Treatments
Rentokil uses a traditional approach to killing bed bugs. It starts with a quick knockdown with pyrethrin aerosols. Then, it moves to indoor perimeter sprays along with targeted treatments.
Technicians have the option to use bed bug heating devices. However, most don't since each branch is on its own as far as equipment cost. So, this makes it difficult for smaller locations to perform the service. 
Rentokil's overall bed bug strategy is a bit outdated. Still, its technicians make up for it with their superior training and professionalism. The company also guarantees the service for up to 90 days if you purchase one of its mattress covers. 
Rodent Control
Rentokil includes rats and mice in its service contracts. However, it's sometimes unclear if this includes dead rodent removal. For that reason, it's best to ask about it before signing up. 
Pestfree365 Plan
Rentokil's pestfree365 plan provides regularly scheduled inspections and services to help prevent pest problems. Your assigned technician inspects your home, treats where necessary, and provides a detailed report during regular visits.
The service also concludes call-backs. This means you can call day or night, and the company will send someone out to you within 24 hours, free of charge. In some areas, emergency bed bug service is available. 
Featured Pests
Rentokil's pest control contracts don't include featured pests. For that reason, you will have to sign a separate agreement. These specialized services include:
Birds
The species of birds that Rentokil covers are:
House sparrows

Pigeons

Starlings

Seagulls
Technicians use repellent devices first before relying on avian bait formulations. These mechanical exclusion measures include:
Bird spikes

Metal screens

Wire mesh

Bird netting.
Rentokil also uses scaring devices and smell-repellents. All of these measures combined make the company's bird control program one of the most thorough in the industry. 
Carpenter Bees
Rentokil technicians eliminate carpenter bees by first inspecting the entire perimeter of your house. Then, they can identify the problem correctly.
The carpenter bee treatment process typically includes three steps:
Flush out each nest using dry materials

Seal all entry points

Spray residual insecticides around the outside of the home
After they finish, the service tech will consult with you about how to prevent future infestations. They will also schedule a follow-up visit if needed. 
Mosquitoes, Moths, and Flies
One of the unique features of Rentokil's mosquito treatment is the customer's ability to combine flies, moths, or flea service with it. This customized option saves both time and money. First, however, it's best to ask about any limitations in your area. 
Termites
Rentokil utilizes three methods for termites:
Liquid barrier treatments

involve the technician digging a trench around your home. It's then filled with liquid termiticide and covered over with dirt. 

Liquid foam treatments

are used for drywood termites that infest areas above the ground floor. A follow-up application of dry borates may be used within cracks, crevices, and wall voids. 

Termite bait stations

are placed in the ground at fixed intervals. However, these devices should not be used as a stand-alone solution. 
Rentokil Cost Breakdown 
Rentokil's pestfree365 plan offers regular monthly visits and includes general pest types. The yearly contract value is between $900 and $1,200, while monthly payments range from $80 to $100. However, there are no initial visit fees, saving you around $150 on the first month. 
Bed Bugs
Rentokil uses heat treatments for bed bugs where available in your area. Expect to pay around $1,000 for this service. However, this is a competitive price and is well in line with other pest control providers. 
Mosquito Spraying
Mosquito contracts are typically from $250 to $300 per month during peak seasons. The nice thing is, they often include flies, gnats, and moths as well. 
However, the company will not even discuss offering a one-time mosquito service, which is a shame. In other words, you have to buy a seasonal contract to get this service. 
Stinging Pests
Bees and wasps are normally covered under an annual agreement. However, this is one of the few services Rentokil makes available as a one-time treatment option. So, expect to pay between $150 and $500 per visit. 
Termite Treatments
Rentokil is one of the few pest control companies willing to provide a free termite inspection for homeowners. Unlike many other exterminators, the inspector provides a detailed report to go along with it. 
Termite treatments vary by methods used. For example:
Bait stations.

While baiting for termites should never be used by itself, some homeowners may opt to have them installed as a preventive measure. Expect to pay anywhere from $300 to $500 for this service. 

Spot treatments.

Targeted spot treatments are from $700 to $1,500. The technician uses a combination of spraying, crack and crevice applications, and liquid foam materials.

Liquid barrier treatments

start at around $2,000 and go up to a price of nearly $10,000 for some larger homes. In most cases, upfront costs include a 10 percent deposit. 

Tent fumigation

is seldom used anymore. However, Rentokil claims it offers this service. So, expect to start around $15,000 and work up from there. 
What to Expect If You Choose Rentokil
The process for setting up a service with Rentokil is a bit different than with other companies. When you call, you're sent to a national call center where a representative asks for your information. They will also inquire about your pest problem. 
Then, you will receive a call from a rep at one of its four companies operating in the U.S. Of course, they'll already know your situation by receiving information from the call center. So, they usually set the appointment right away.
Most customers don't seem to mind this extra step. They say it's nice to have a company that assigns specialists according to the type of pest they have, and it comes across as being more professional. 
Once the technician arrives at your home, they take charge of the problem and resolve it quickly. Since Rentokil hires pleasant people, most customers rave about how well they're treated. So not only are the company's employees technically competent, but they also undergo intensive customer care training. 
Final Verdict on Rentokil
We give Rentokil a score of 86 out of 100. Our pest experts use the following guidelines when reviewing each company:
Available plan options

Customer service

Overall value

Available service areas

Number of pests treated

Trustworthiness
Rentokil remains at the top of our recommended list. That's because it offers a unique annual service plan along with professional quality and value.
However, we hope that the company will provide more one-time service options in the future. It would give you as the customer a chance to sample what Rentokil has to offer. It would also be another way for the company to continue its outstanding growth. 
Frequently Asked Questions About Rentokil
Is Rentokil Expensive?
Rentokil certainly has a reputation for being at the top tier of the price scale. However, we found this not to be the case in all areas. While prices generally run 30 percent more than its competitors, no other company comes close to Rentokil's superior warranties. 
Who Owns Rentokil Exterminating?
Rentokil Initial is a British service group with a worldwide presence. It's similar in scope to a holding company in the U.S. That means it owns several branded pest control providers worldwide. 
Rentokil's headquarters is in London, England. Its address in the U.S. is 1125 Berkshire Blvd Ste. 150, Wyomissing, PA, 19610. 
Is Rentokil Worth It?
Rentokil companies consistently maintain an A rating from the Better Business Bureau (BBB). Also, it's the most widely recognized pest control services corporation in the world. 
With that said, it's not perfect. There have been some negative customer reviews, just like with any other business. And it doesn't always get a five-star rating. 
However, Rentokil offers some of the best value in the industry with its pestfree365 plan. Also, its pest specialists are high-quality individuals who seem to enjoy working for the company. And it's evidenced by the numerous, glowing employee reviews it gets every year. 
So, we highly recommend Rentokil overall. Even though the company's prices could stand to be a bit more competitive, it still offers excellent value for most services. 
How Does Rentokil Get Rid of Mice?
Rentokil's management team uses an integrated approach for controlling mice at residential and commercial properties. Here are the steps it takes:
Inspection to identify the pest infestation

Set traps to catch live mice

Use rodenticide baits sparingly

Remove all food sources

Seal entrance holes
Once all pest issues are resolved, the technician schedules a follow-up visit. In most cases, dead rodents are removed from the premises during call-backs.
Ed has been working in the pest control industry for years helping 1,000's of homeowners navigate the world of insect and rodent management. He manages Pest Strategies now helping homeowners around the world!
The Good And The Bad test
Pest control technicians maintain professional standards
Excellent annual service plan
Ticks and mosquitoes included under a single service plan
Bed bugs included in annual agreements
Website is confusing due to several brand offerings
No online chat is available
One-time service options are scarce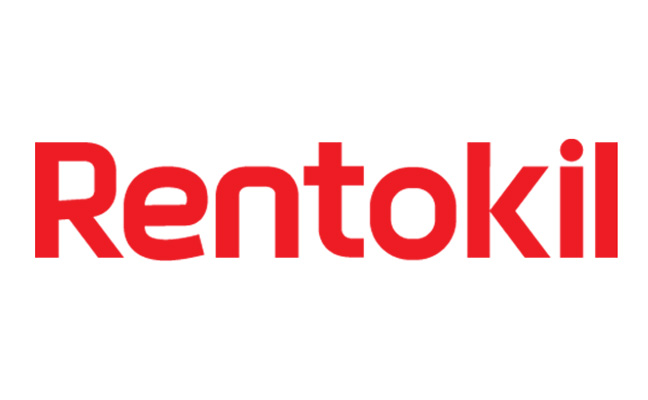 User Ratings
Founded: 1925
Parent organization: Rentokil Initial
U.S. Headquarters: Wyomissing, PA
CEO: Andy Ransom
States Served: 46
BBB Rating: A
Compare Pest Control Companies Near you